Yesterday, I drove mom over to one of our malls and spent the day picking up the last few gifts I had to get...mostly gift certificates for the hard to buy for members of the family and stocking stuffers from Bun Penny. OMG...LOL...It was a madhouse...sooooooooooooo packed! It took us forever to get a seat in the food court! The one good thing was that I got to chat with Jase when I got home! I had missed him Friday night because I was on babysitting duty...watched my niece and nephew while my sis and her husband went to a "Snowflake Ball". We had a great time...watched movies, ate pizza and made sundaes.
So...today, I spent the entire day wrapping packages! I wrapped all of my packages and all of my mom's packages (except for my own that is)...I didn't finish until sometime after 7:00! I was drained! While I wrapped,I popped "STARDUST" into the DVD player and watched it. WOW! I really enjoyed it!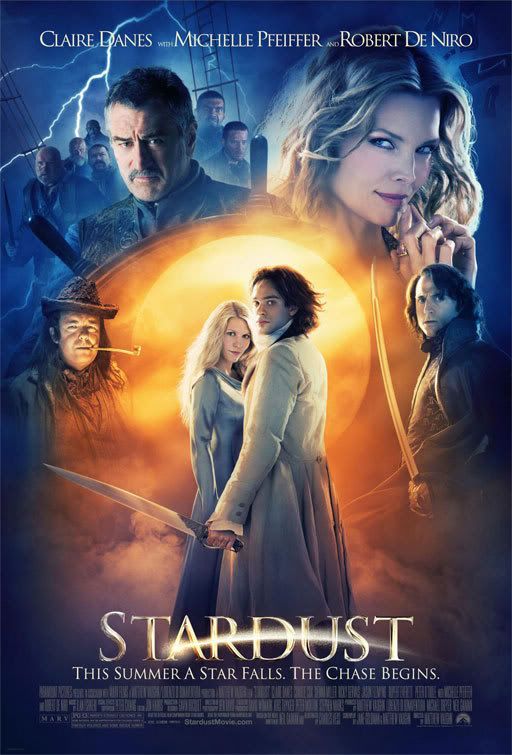 Needless to say, I plan on watching again without the distraction of wrapping packages, but I saw enough to know it was well acted, had brilliant effects, costuming, etc! I had read Neil Gaiman's book years ago and enjoyed it immensely so I had been looking forward to seeing this...and I wasn't disappointed. Now I wish they would bring 'NEVERWHERE' and 'AMERICAN GODS' to the Silver Screen!