One of my Favorite Gay Artists, Ismael Alvarez...a few samples...
It was actually hard for me to grab a few samples from the files on my computer..LOL..because I had to store them on Photobucket and Photobucket is suddenly very intolerent of penises, gay sex, huge erections, pubic hair, etc.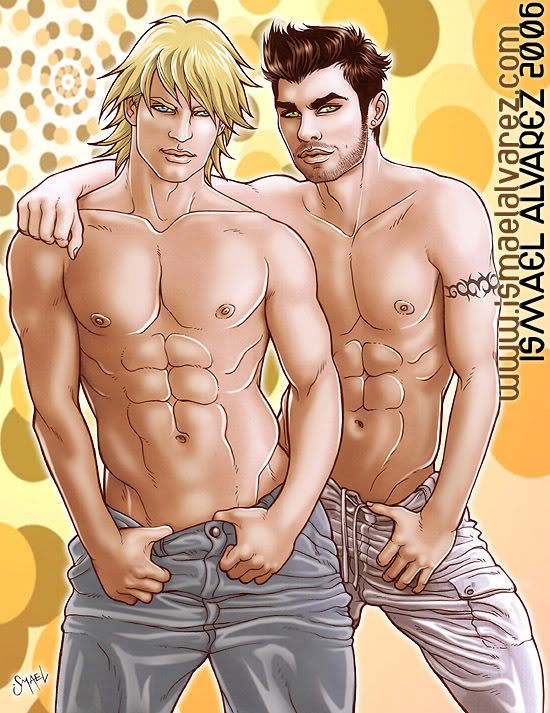 If you like these, here is a link to his website...
http://www.ismaelalvarez.com/
If you are in a hurry to get to his galleries of pics (and there are tons of them...and be warned, most are VERY NOT SAFE FOR WORK OR YOUNG EYES)...
http://www.ismaelalvarez.com/galeria
EDIT IN: HAHAHAHA...GUESS I WASN'T CAREFUL ENOUGH! PHOTOBUCKET WAS EVEN WORSE THAN I EXPECTED-PIC #1 WAS BLOCKED...AND I PAY FOR THE PRIVILEDGE OF BEING CENSORED LIKE THAT! I HAD TO GO IN AND CHOP THE GUY OFF JUST BELOW THE NAVEL...HOPE THIS PASSES THEIR STANDARDS!