SO...I finally got to see HAIRSPRAY (the newest version) and I LOVED it! I still love the original, but this new version definately has a place in my heart right next to it! They are really two very different movies...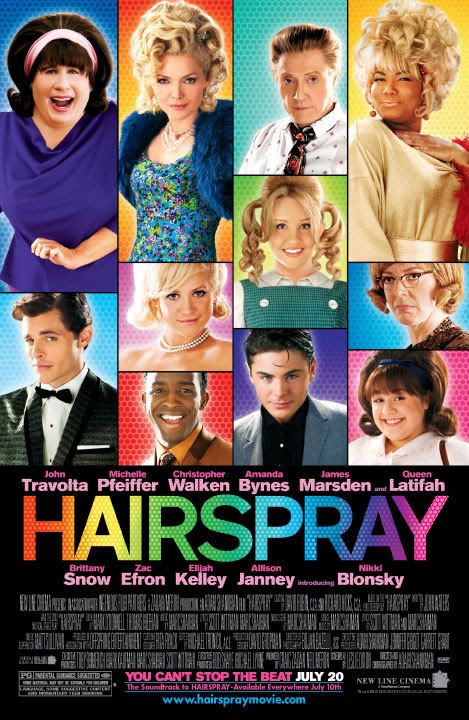 ...the music was fantastic and the characters were tons of fun (no puns). Being from Baltimore, I had a special enjoyment in both the original and this one...and was tickled at John Travolta's fairly good shot at a Bawlamer accent, hon!
On an eyecandy basis...there is Zac Efron and MY James Marsden! I knew James Marsden could sing a bit, but he was soooooooo cute and so good (I'm partial of course)when singing and dancing as Corny Collins! James is one of the guys, along with Charlie Hunnam, Matt Damon, Heath Ledger, etc that I will have to sow my oats with if Jase ever leaves me! *grin*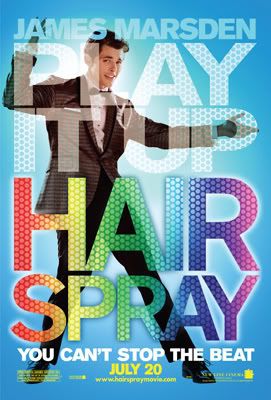 This is a fun movie that will have you singing and dancing along...if you get the chance, see it! We had a a house of 14 people...all ages...stuffed with Thanksgiving goodness...and we all enjoyed it immensely!