Den Den (yep_i_am_dennis) cyber-invited Jase and I to his SIMS2 Halloween Party and we came, of course, as our usernames!
This is Jase in his slave boy leather and buckles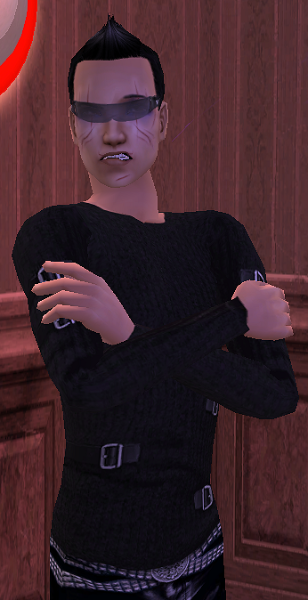 ...and myself in my BoyWonder attire, blond locks dyed raven black for the party!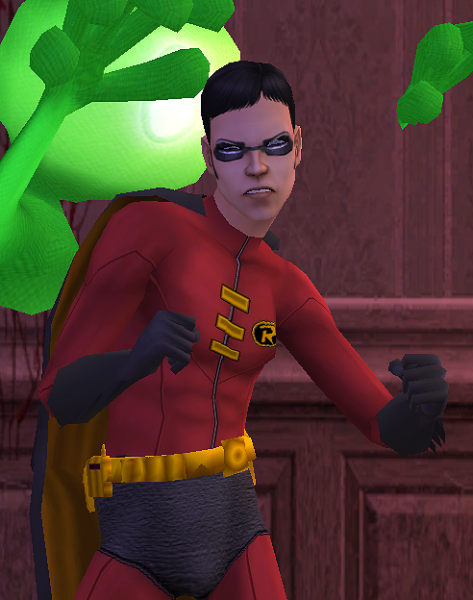 Looks like I couldn't keep my hands to myself! Could you?!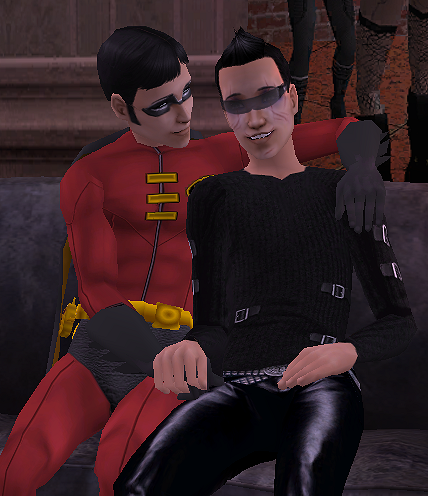 GOT HIM! RAWR!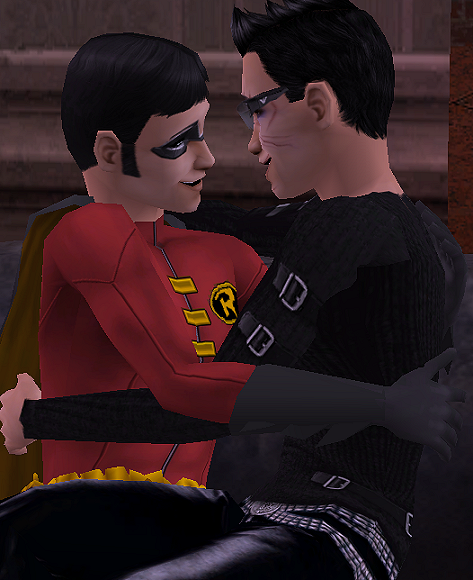 **THANKS AGAIN FOR INVITING US, DEN DEN! IT WAS FUN AND SO ARE YOU!!!!**