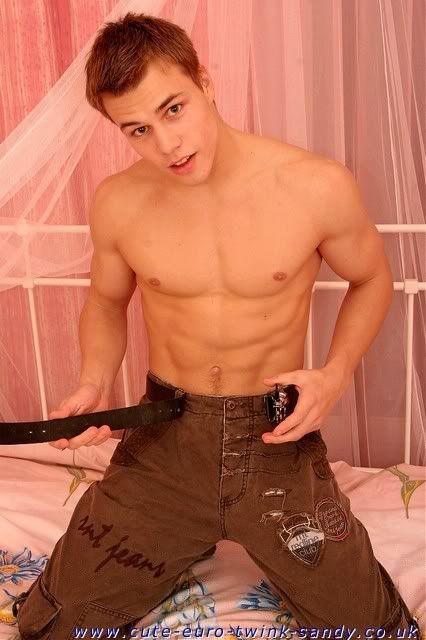 ...or does this guy look a little like a young Matt Damon?
Well, whether he does or not, if you think he's as cute as I do, you can see him strip here...
http://www.cute-euro-twink-sandy.co.uk/gallery1.php?r=61&l=0&t=0
LMAO...it'sfive galleries of him playfully stripping and making the dorkiest, most ridiculous faces! I think it's adorable...I love it! Guess I'm weird...LOL!