Went shopping yesterday morning and picked up some Levis that were on sale...I bought 3 pairs...faded blue denim, wheat colored denim and charcoal grey denim! YAY!
I also picked up a few mangas...Naruto #11 and a new series by a new writer/artist, Christy Lijewski, called "RE:Play"...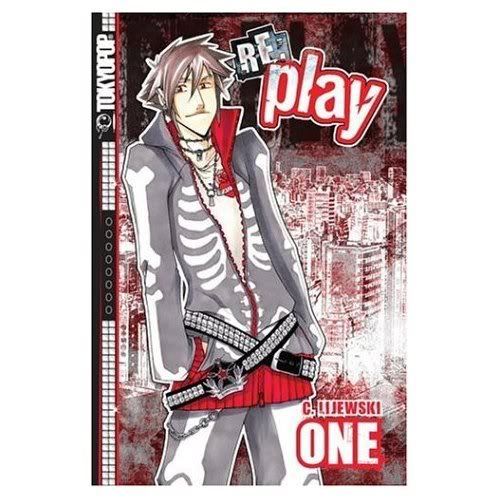 Book Description
He's the answer to her prayers, and the beginning of her nightmares!When Cree's bass player bails on her band, she finds herself in a bind. Through a twist of fate, she meets Izsak, bass player extraordinaire, and all her problems are solved! But when a pair of mysterious figures begins to stalk the band, her world quickly turns into one big bad dream. Between Izsak's dark past and shadowy future, can the light of Cree's promising romance with him survive?From the creator of NEXT EXIT!
...I loved it and it ended on a cliffhanger that's driving me crazy! LOL!!
So, after the shopping, I went to a birthday party for my brother-in-law's mom...it was held at one of the local firemen's halls and it was nice. The kids were wild! I played with Griff and discussed superheroes and star wars and I danced with Gweni! LOL! I was 'Green Goblin' last night according to Griff and received about a hundred punches and kicks for my villainy...*grin*...I'm soooooooo sore this morning! :)
.