INSPIRED BY THE HERO GENERATOR ON THE "WHO WANTS TO BE A SUPER HERO" WEBSITE, I WENT SEARCHING FOR THE "HERO MACHINE" GENERATOR FROM YEARS BACK...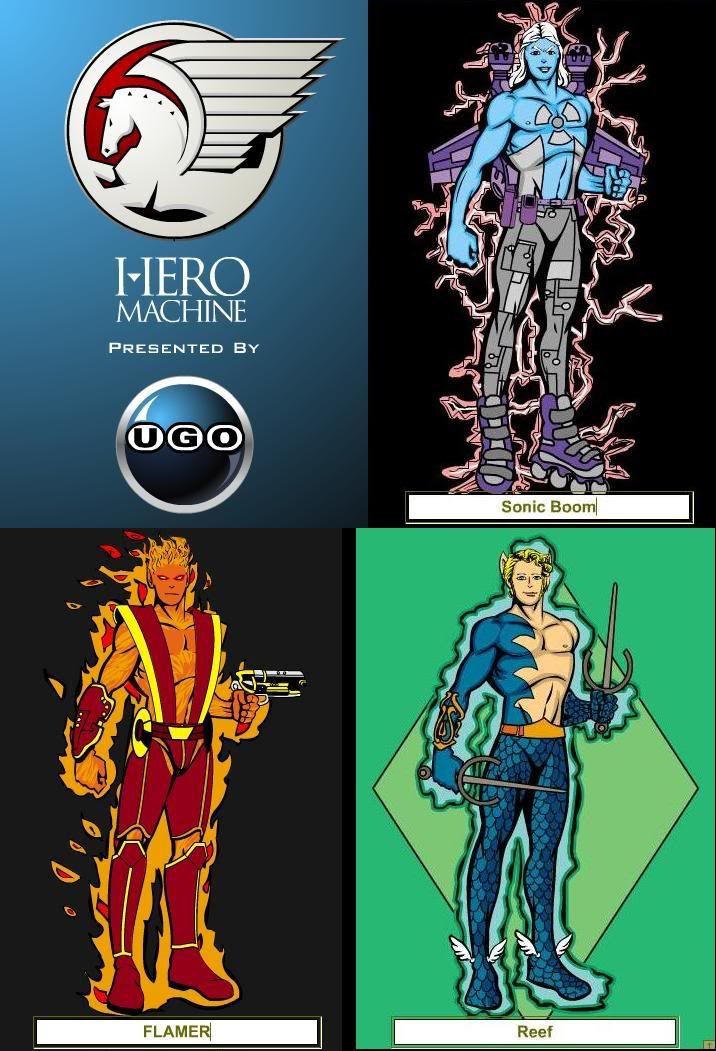 ...AND FOUND "HERO MACHINE 2!!!!!!!!!! YAY!
(LOL...NO MAKING FUN OF MY AMATEUR HEROES! *GRIN*)
IF YOU HAVE SOME TIME TO WASTE, HERE'S THE LINK...
http://www.ugo.com/channels/comics/heroMachine2/heromachine2.asp
.