I had the day off of work today to go to the doctor...a follow-up on the tummy troubles... more meds, etc...blah, blah, blah. Mom also had a few appointments because I had her schedule them on the same day. So, after our appts and some nummy Chinese food, we ran to Best Buy so I could use my gift card from Miss Mickey! I picked up a 'Eureka Seven' boxed set which included a DVD, manga, T-shirt and the Soundtrack CD. I also grabbed 'Dead Zone' season 2 (Love the show and, IMHO, Anthony Michael Hall is hot! *grin*). Now I'm at home eating tacos and looking forward to some time with my Cyber-hubby!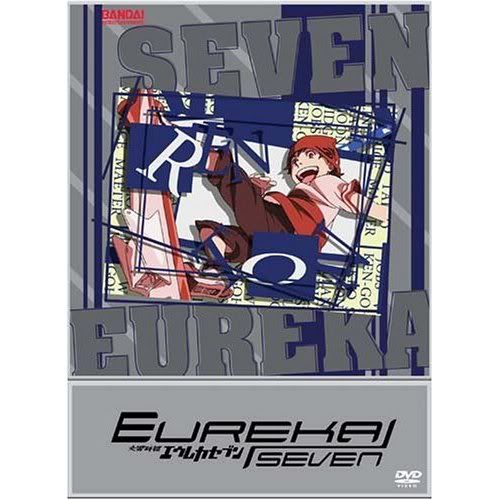 Plot Synopsis: Renton Thurston is a 14-year-old boy who lived with his mechanic grandfather in a backwater town. Every day he dreamed of being with the mercenary "Light Finding Operation (LFO)" aircraft pilot group "Gekkostate" and riding "Trapar" particle waves-- a sport called "Riffing"-- with their charismatic leader Holland, especially when faced with his father's acclaimed past or his grandfather's desire to protect him. When a young girl named Eureka riding the original LFO, the "Nirvash typeZERO", asks his grandfather for a tune-up, she inadvertently brings the attention of the military to the garage; as a result, the garage is destroyed and Renton is forced to deliver a new type of interface-- the "Amita Drive"-- to the Nirvash. After a heated fight in which the Nirvash destroys the military LFOs by unleashing an immense amount of power, Renton is invited into Gekkostate. However, he quickly realizes that behind the facade of a traveling group of mercenaries is a very bitter reality.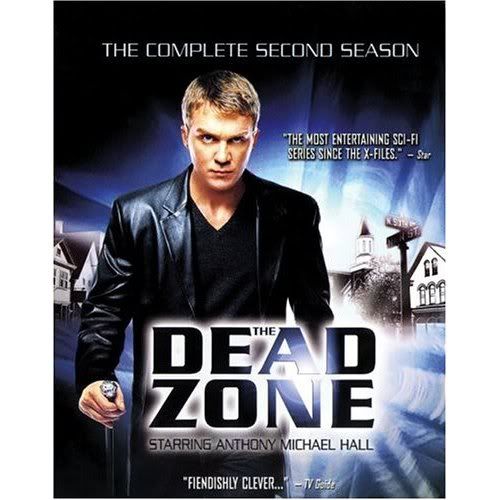 Plot Synopsis: Johnny Smith has been leading an idyllic small-town life. Employed as a science teacher, Johnny takes great pleasure in showing his young students the wonders of the natural world. He is also newly-engaged to a loving fiancée named Sarah, a fellow teacher he's known since childhood, and is a good son to his widowed mother, who lives nearby. Johnny's life is nearly perfect - until the day his life is interrupted by a near-fatal car crash that leaves him in a deep coma. Six years later, Johnny finally regains consciousness and discovers that life as he once knew it has completely changed. His mother has passed away, and Sarah has gone on to marry someone else - and now has a son. But Johnny himself is also not the same person he once was: he now finds himself in possession of amazing psychic powers which allow him to see into the lives of anyone he touches. Now, as Johnny attempts to reacquaint himself with a life he has been away from for six long years, he must also begin a quest to come to terms with his new abilities - abilities that may turn out to be both a blessing and a curse. Helping Johnny make a fresh start are his physical trainer Bruce, who also becomes a close friend; his mother's priest, Gene Purdy, who sets up a trust fund for Johnny but may not be looking out for Johnny's best interests; and Sarah, who must find a way to make Johnny a part of her life again without risking her relationship with her husband and son.
I also found out that 'SUPERNATURAL'- Season 1 will be out on September 5th!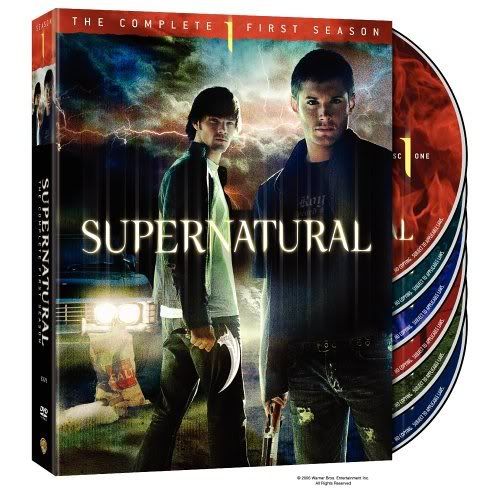 I WANT IT! I NEED IT!
.