...and it's a boy! LOL!
I saw this in Suncoast and I had to have it for my book shelf (LOL! Is it wrong that I find an 'action figure' cute?!!)!
I'm not sure how many of you are familiar with Miracleman...but MacFarlane Toys has put out a revamped version, in it's Spawn series, called 'Man of Miracles'...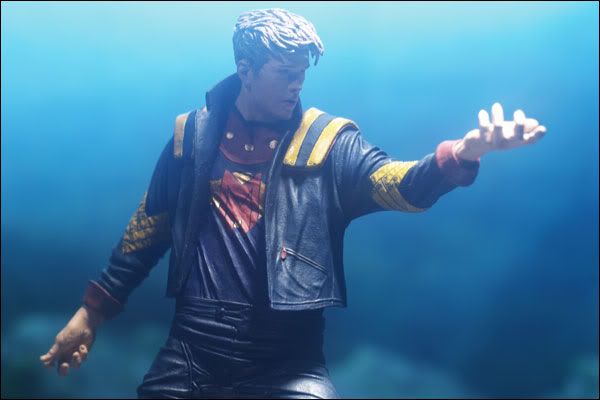 MORE PICS UNDER CUT...