I got this one from
joecdn
who got it from
yep_i_am_dennis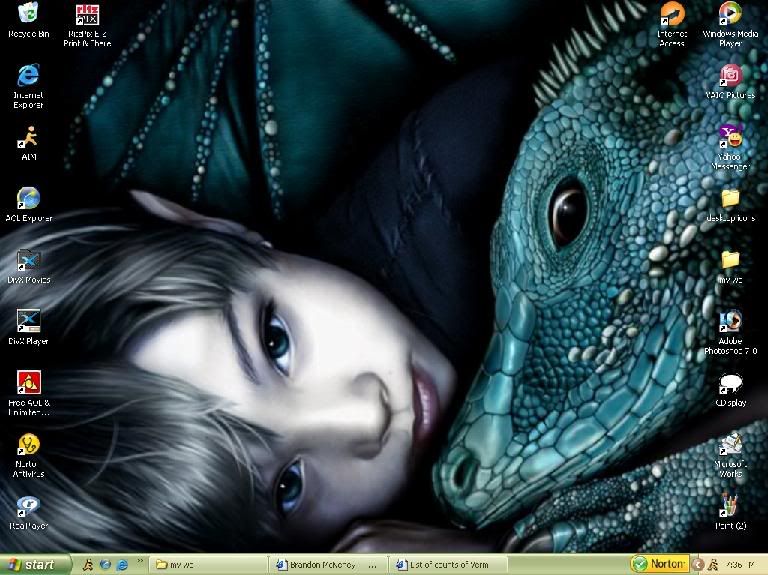 1) Why you have that as your desktop?
Because it reminds me of myself as a little boy...especially since I was so into fantasy (still am)!
2) What's so special about it?
It gives me a warm nostalgic feeling!
3) Does it mean anything to you?
Ummm...yep...see two answers above!
4) When will you change it?
Who knows...whenever I get tired of it.
5) What will you change it to?
Never can tell!
6) What was the previous desktop?
Cloud from Final Fantasy:Advent Children
.