I want to be a Naval Academy plebe!!!
See under cut for several pics and the story...
Here's the deal: Throughout most of their freshman year (known as "Plebe Year"), students at the U.S. Naval Academy get yelled at almost daily. They run until they drop, march in orderly rows just about everywhere and generally get their egos ripped into tiny little pieces.
When it's over, they celebrate by climbing a 21-foot-tall greased granite obelisk every May.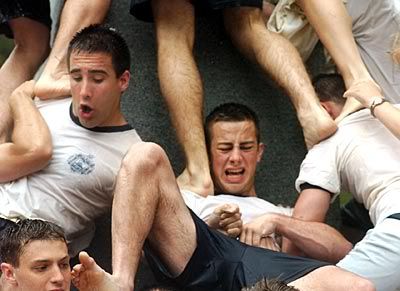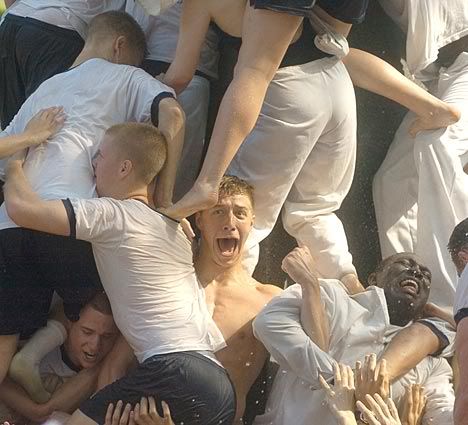 In the ritual -- known as the Herndon climb -- approximately 1,000 students must work together to scale the monument, which has been slathered in more than 200 pounds of lard. Whoever gets to the top must snatch off a plebe "dixie cup" hat from the pinnacle and replace it with an upperclassman's hat.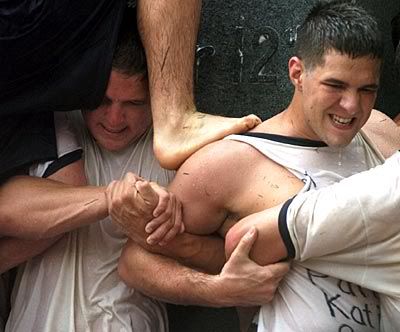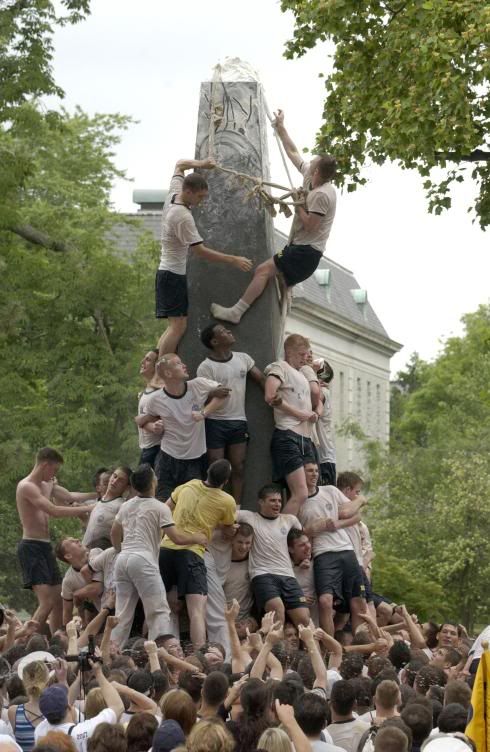 The granite monument honors Commander William Lewis Herndon (1813-1857), a man known for his dedication to discipline, teamwork and courage.
No one knows for sure when the formal tradition of climbing the Herndon began, but it is an event not to be missed. Each year, thousands of spectators gather to take in the sight -- and smell -- of the 1,000 lard-soaked, mud-splattered midshipmen as they build their human pyramid.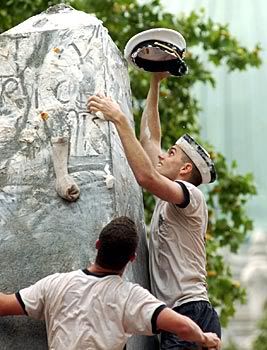 The class of 1969 set the speed record, clocking in at a minute and a half. Slowest honors go to the class of 1995, at four hours, five minutes and 17 seconds.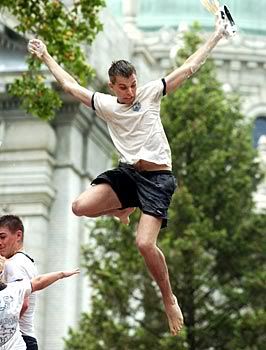 This year's class succeeded in 74 minutes!