Behind the cut are several pics from our visit to Disney MGM Studios!
Entrance to the movie-themed park...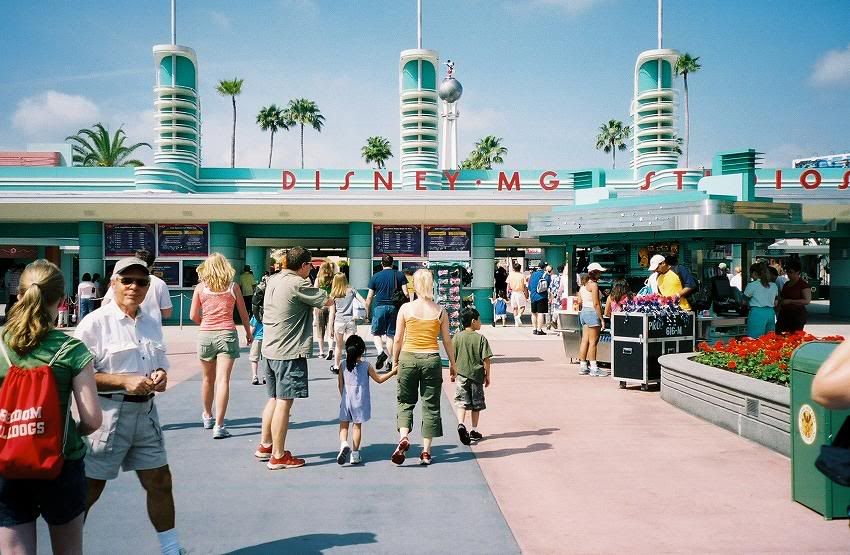 Echo Lake...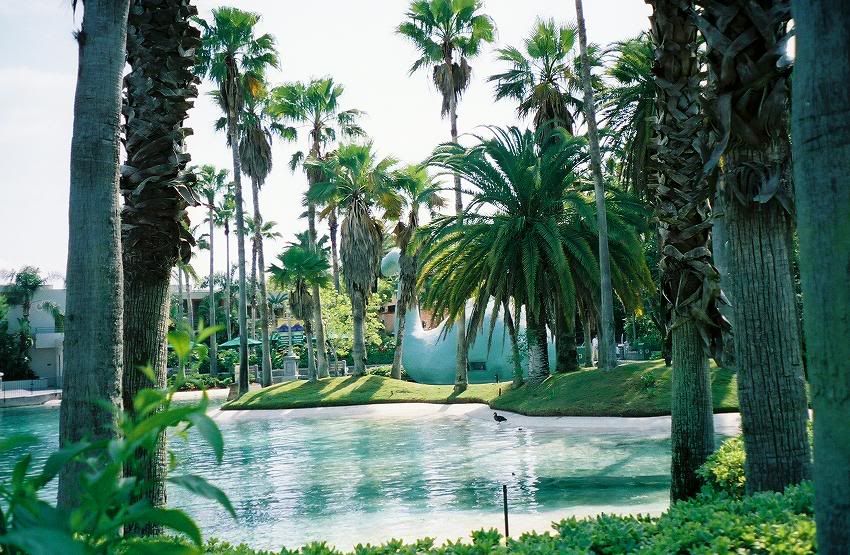 Approaching 'Star Tours' (You'll see the Imperial Walker and Ewok Village)...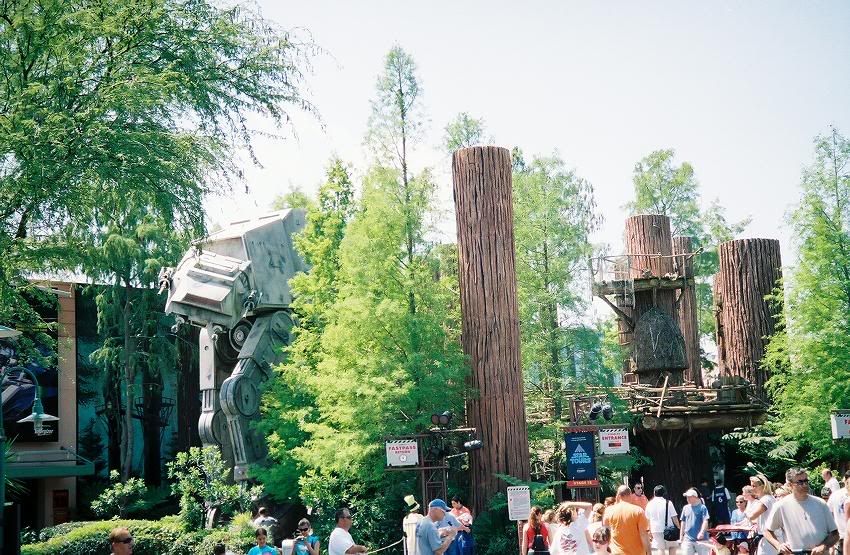 Posing with a Walker...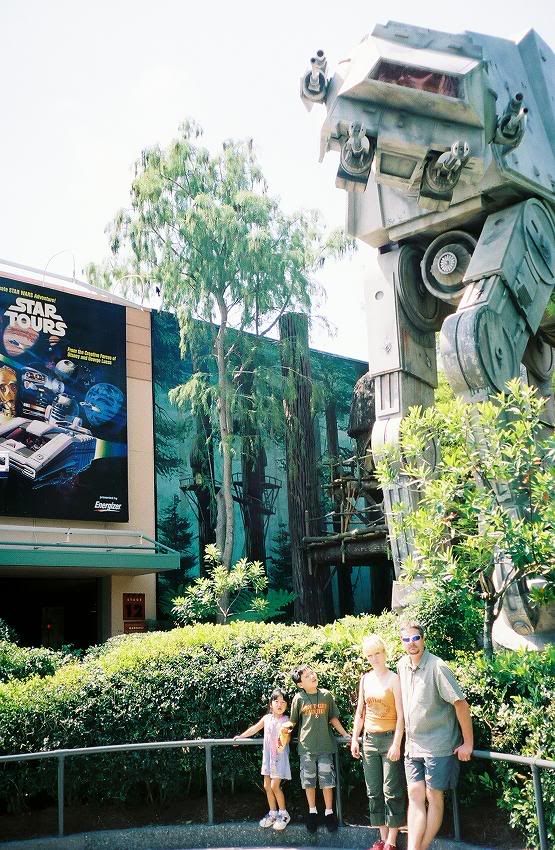 STITCH!!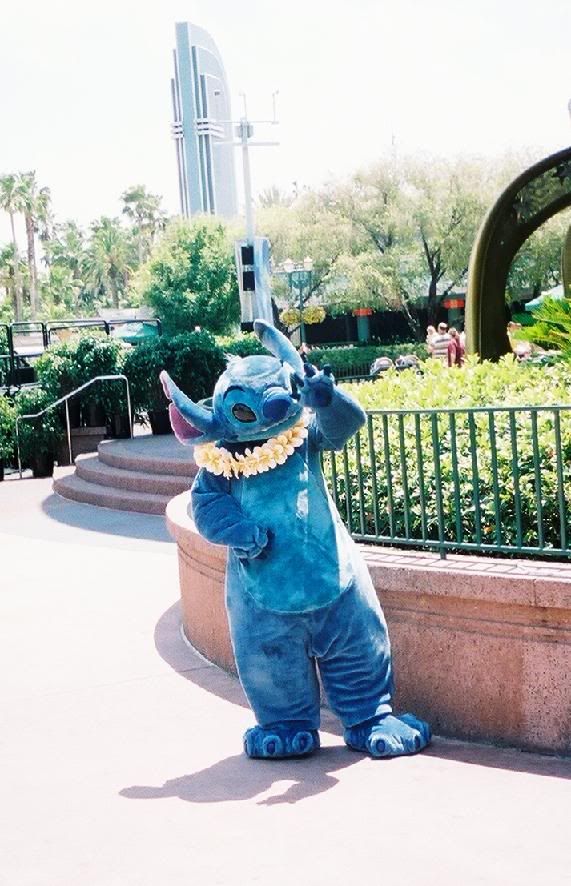 Waiting for Griff's Sci-Fi Drive-In Lunch...Inside looked like a 1950s type drive in with a big screen, 1950's flicks and cars to sit in...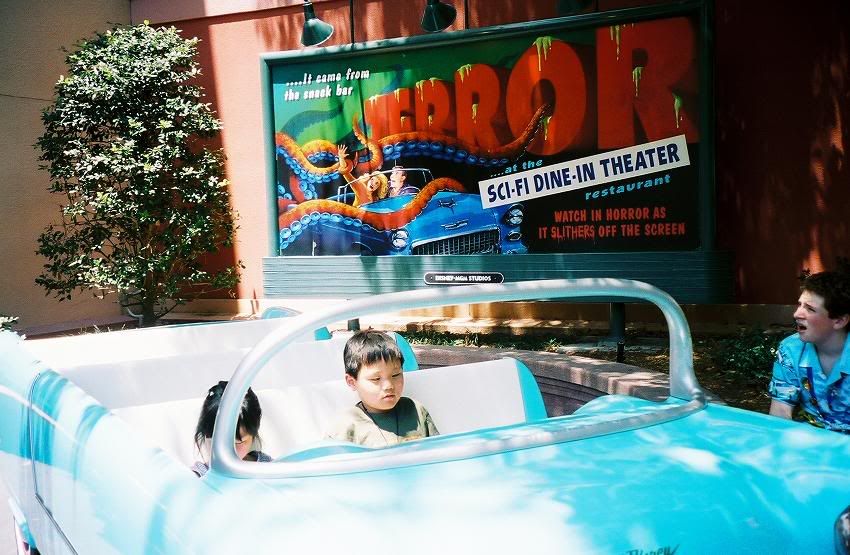 Is it NYC or just an optical illusion?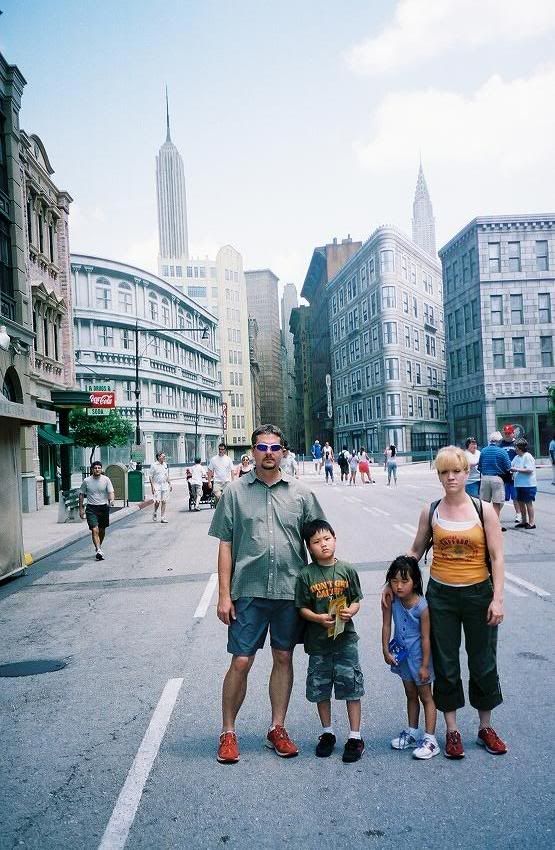 LOL...check out the name of this shop...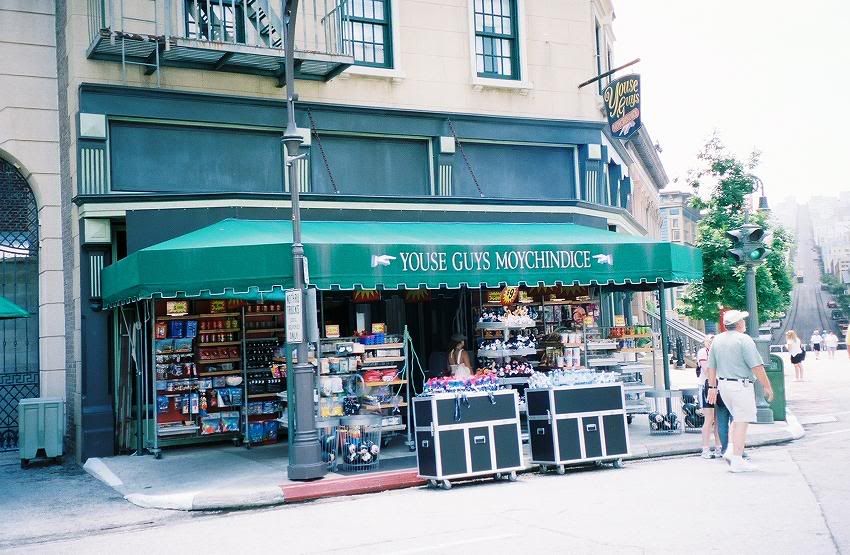 Playing in the water...*SEE*...Gweni CAN smile!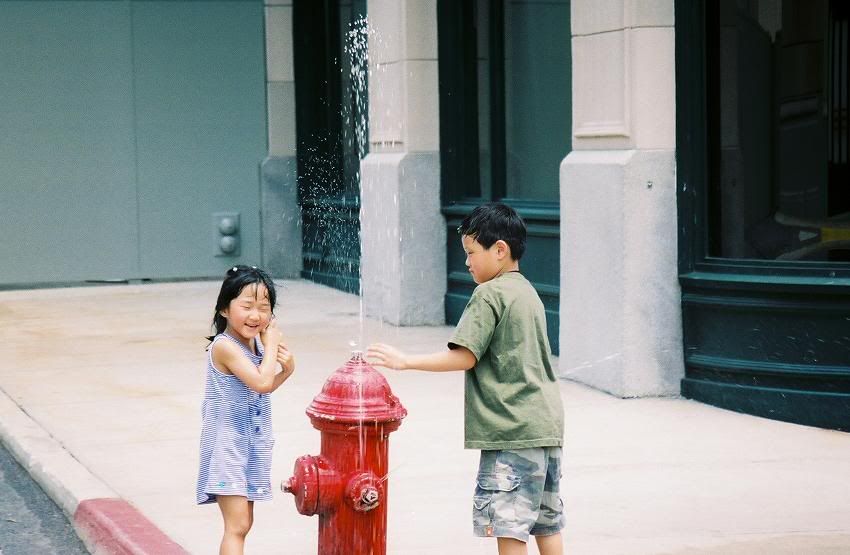 Griff was too shy to pose with the Power Ranger, so I waited in line, got his autograph and told him that Griff was too shy! He ran over and hugged Griffin and struck this pose with him!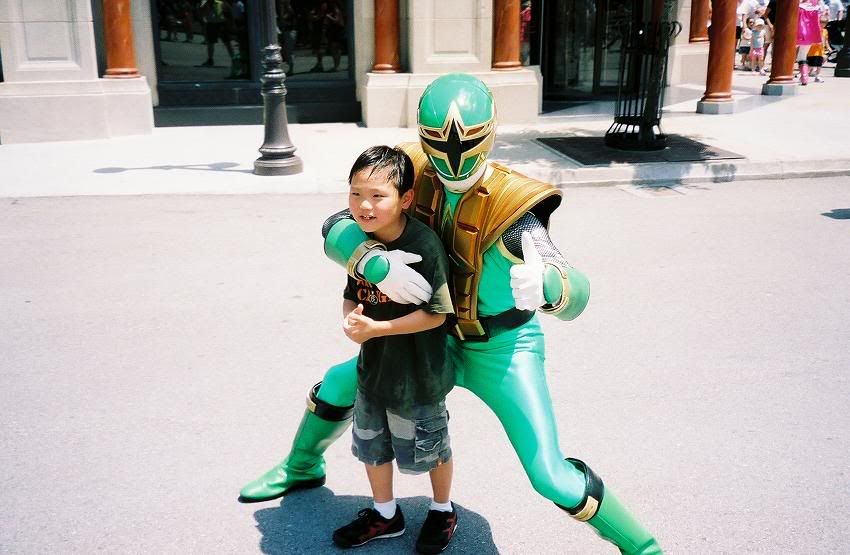 Muppet store...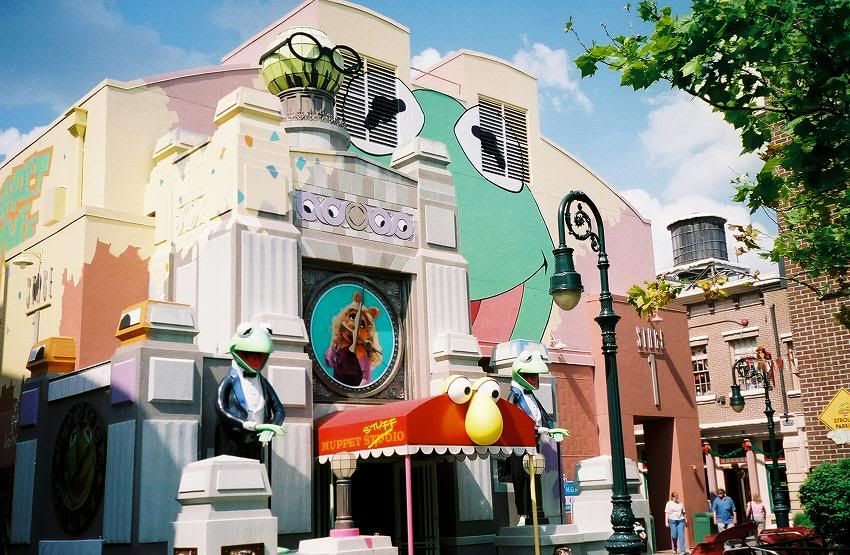 HONEY, I SHRUNK THE KIDS!!!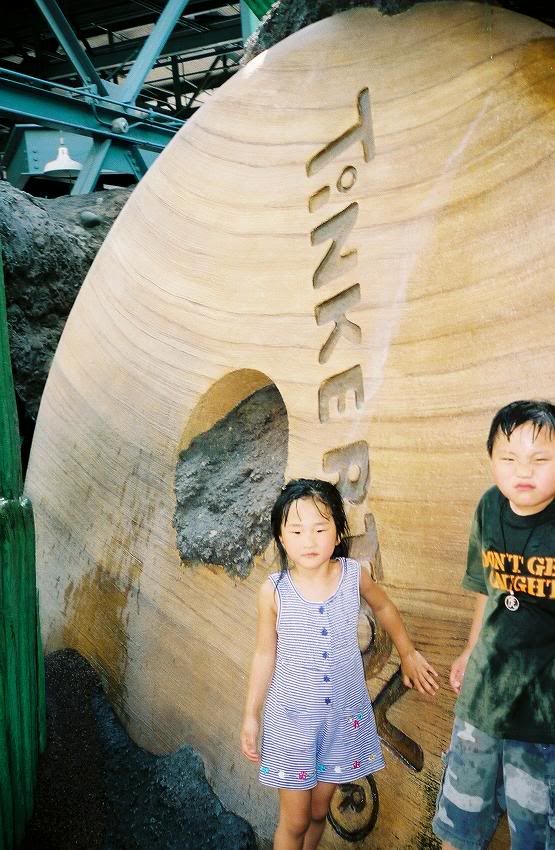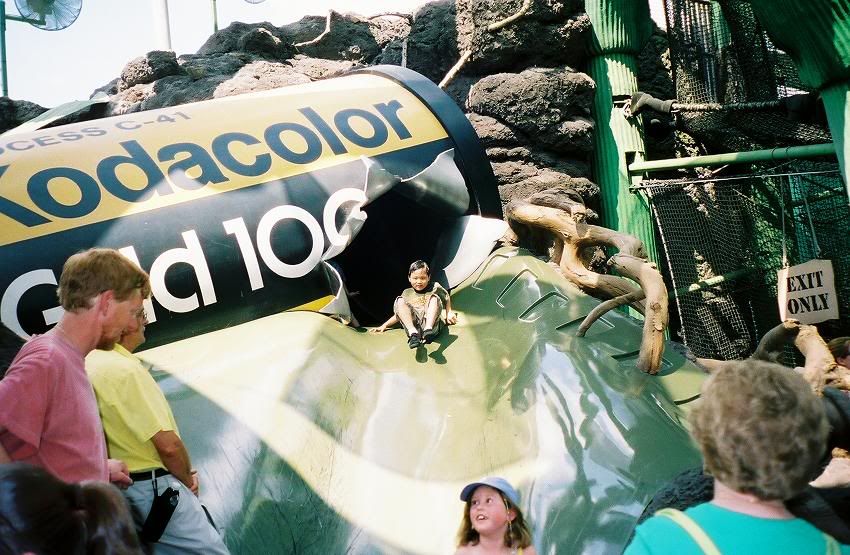 The Tower of Terror...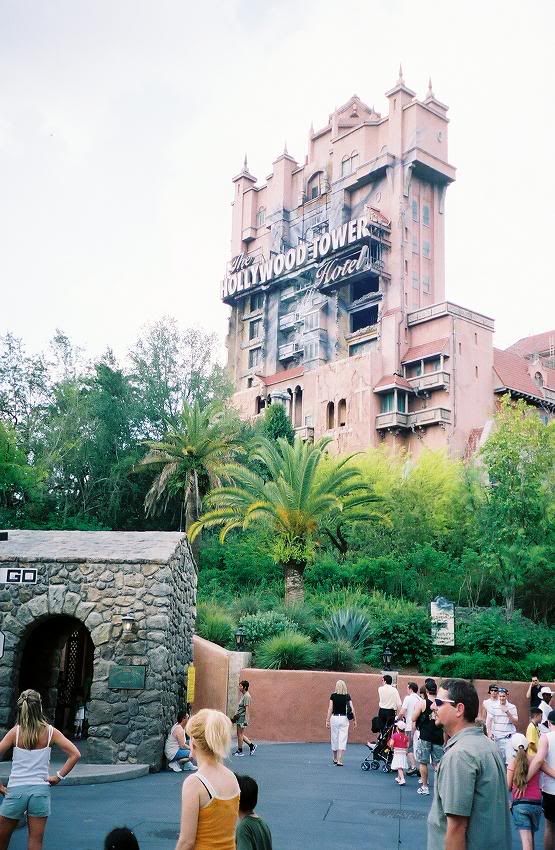 A last pose on Sunset Blvd...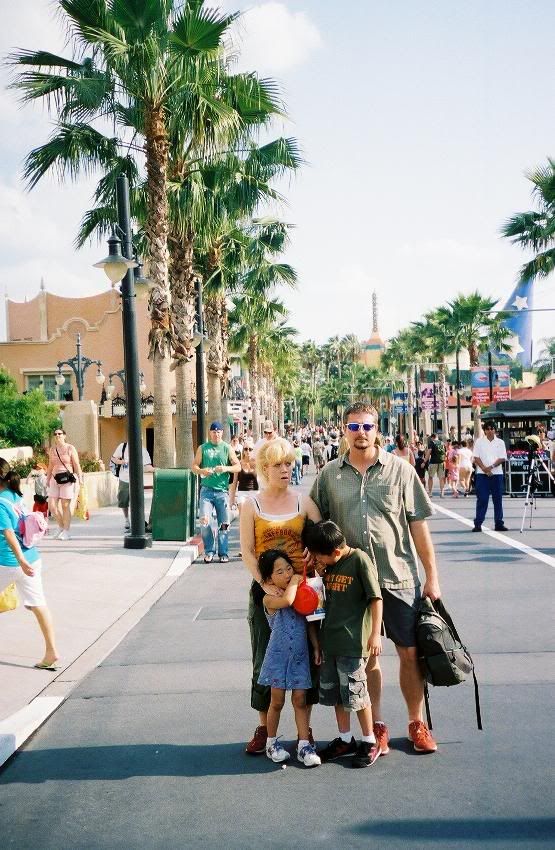 That's it for this post! Tomorrow is Day 2 at the Magic Kingdom...
.