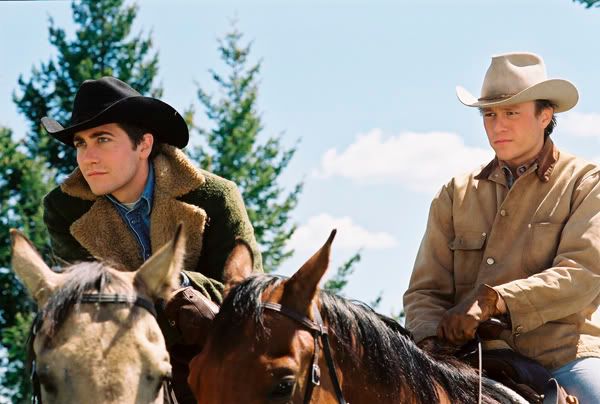 I just got back from seeing Brokeback Mountain with my younger sister...we drove down to Annapolis to see it! Luckily, we got there early, because the theatre was packed.
I don't want to give away any details to those of you who haven't seen it, but I loved it...although it was extremely intense. This is not an action flick or a happily ever after romance...it's real...intense...and the feelings are deep. IMHO, if Heath Ledger doesn't get that 'Best Actor' Golden Globe, it's a travesty!
The scenery in the mountains is absolutely overwhelming in scope and beauty...this was such a good film!
I don't want to slight Jake Gyllenhaal here...his acting was also incredible and memorable as was Michelle William's!
I knew a very basic story going in, but a few things really shook me...sis and I had a pack of tissues that we placed in the cupholder between us! LOL!! Don't laugh...she used many more than I did!!!