LOL! Yes...I'm going to put you all through TWO picture posts today! These are pics of Griffin and Gwen on Halloween! Griffin was Robin the Boy Wonder and Gwen was Aurora (Sleeping Beauty)!
This is when they first arrived...LOL...looking a bit startled...
Here is Griff making a face because I want him to stand still long enough to snap a pic...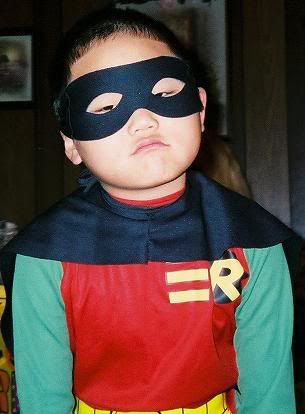 Gweni being shy...
LOL! I catch them sitting still, but Griff messes up Gweni's hair before I snap the pic...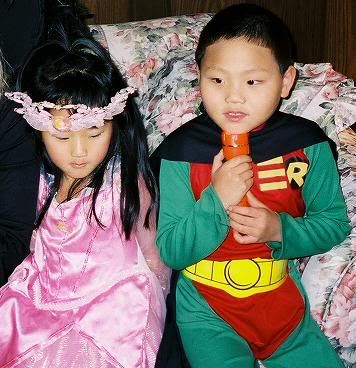 My beautiful Gweni...
*grin* My ornery Griff...
...
...