Okay...I just picked up the latest issue of ANIME INSIDER and inside, in their 'Casting Call' column, they cast Saiyuki!
THEIR choices were as follows...
Johnny Depp as Sanzo
Jude Law as Goyjo
Jim Caviezel as Hakkai
Adam Brody as Goku
and Brad Pitt as Kougaiji
Well...I couldn't really see their choices as the Saiyuki boys, as I see them...so, dork that I am, I decided to cast it myself! These are my choices (anyone have any other ideas?)...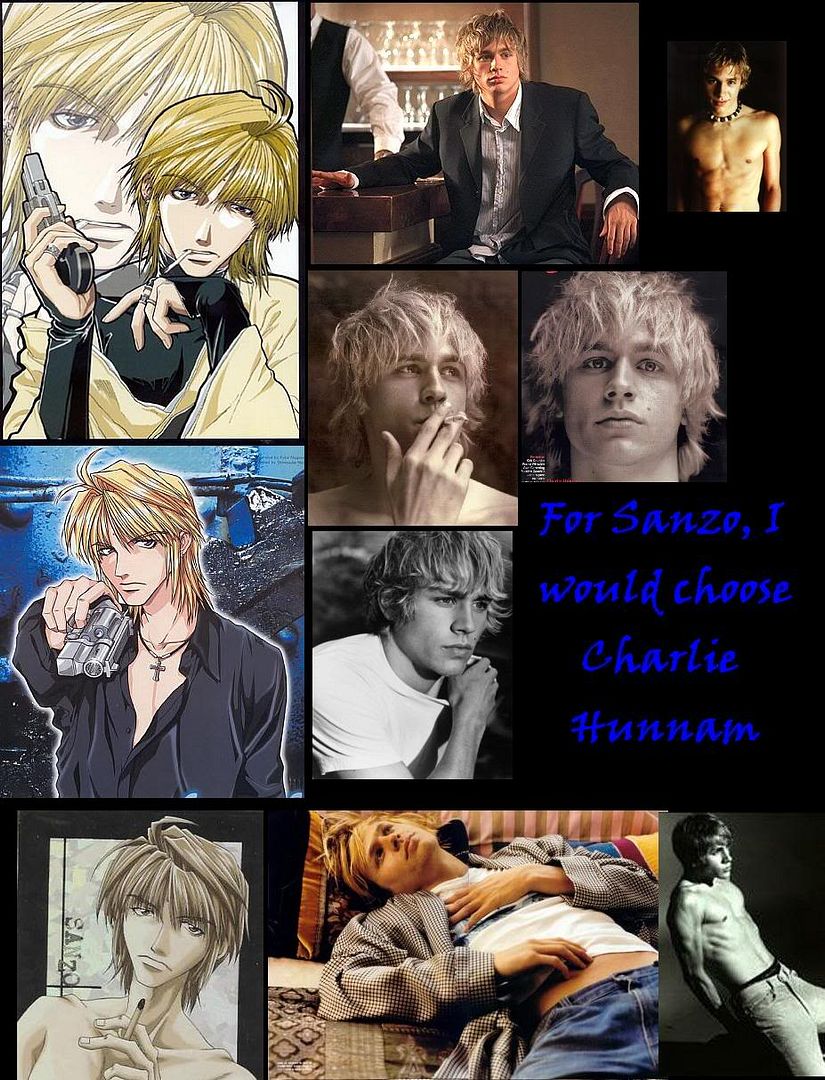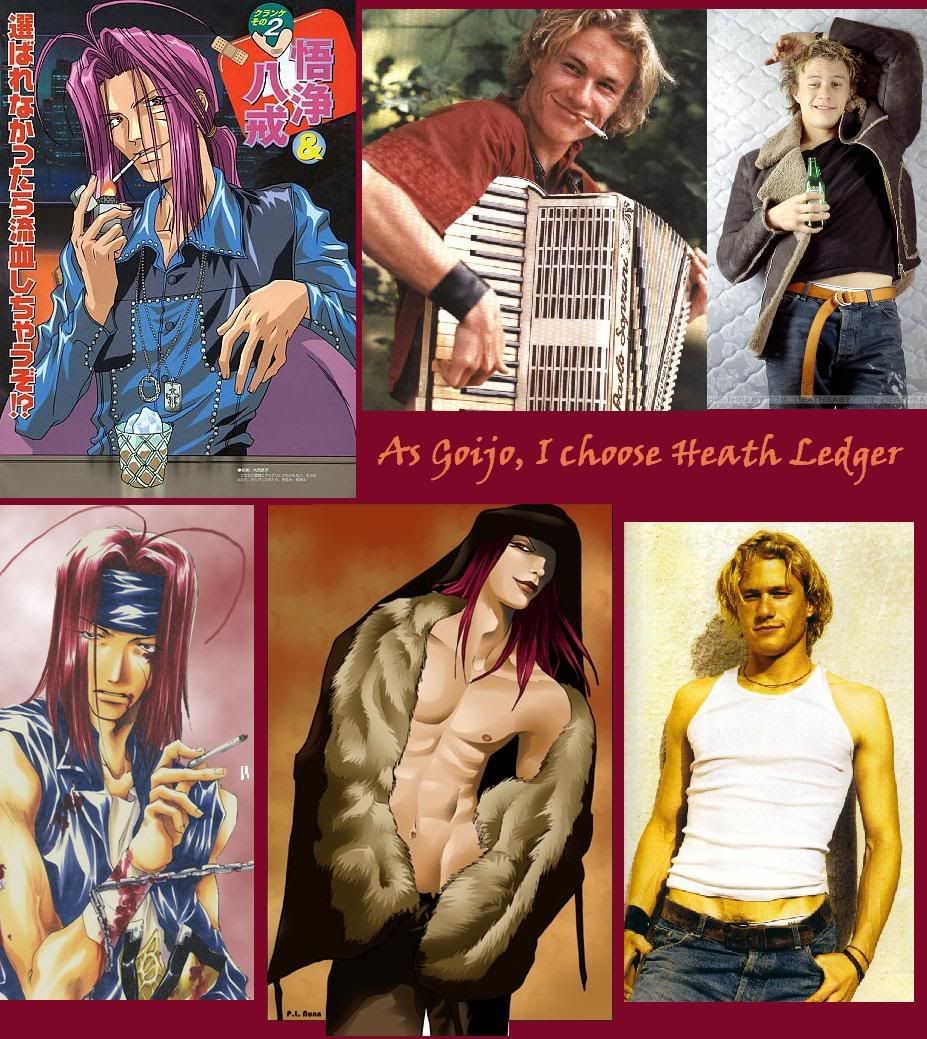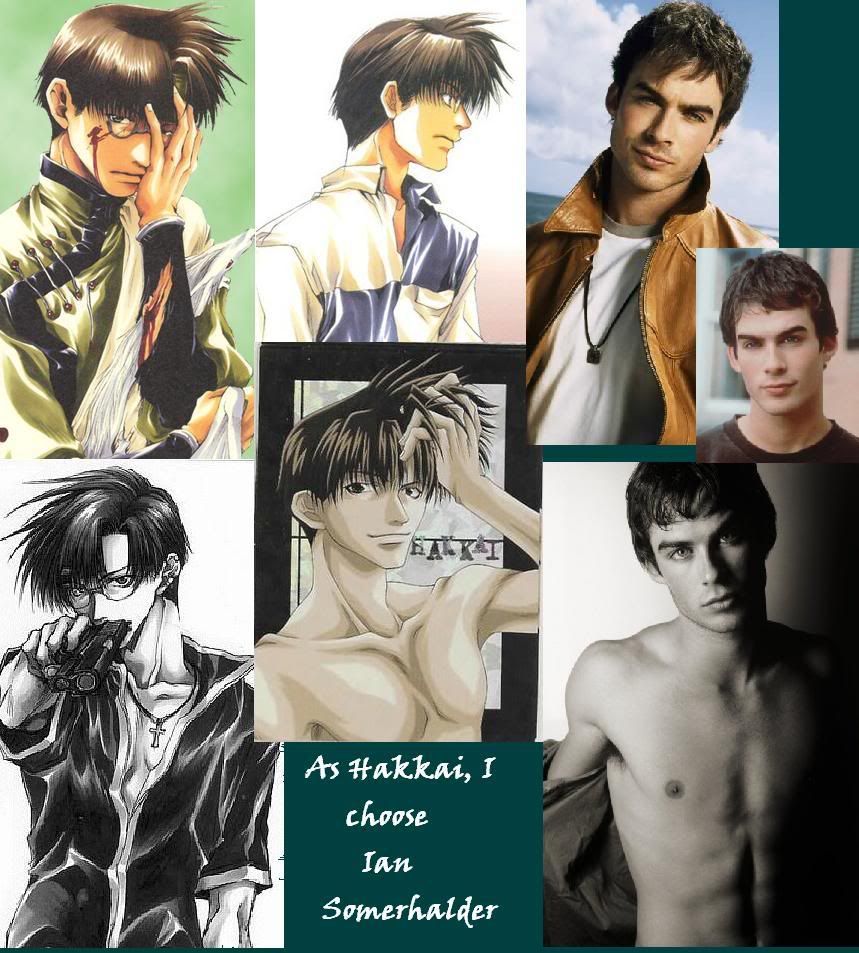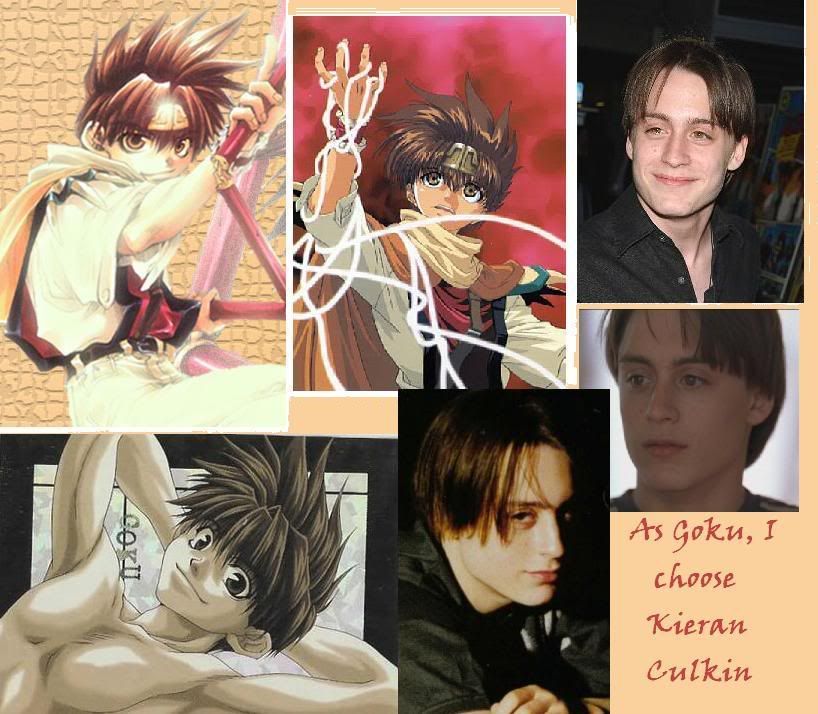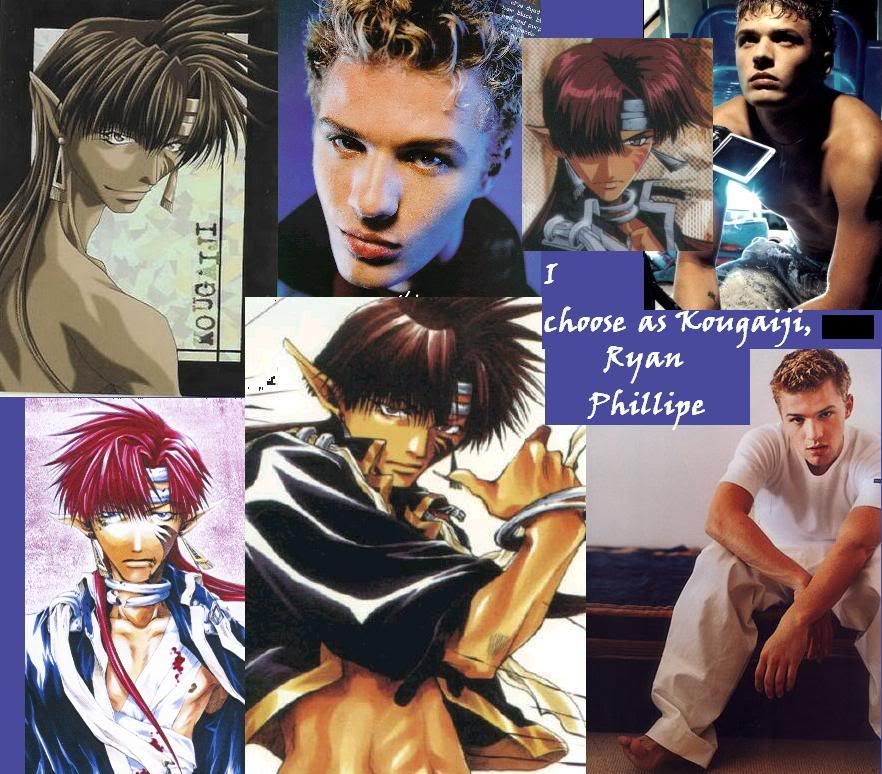 **BTW, I realize that I mispelled Goyjo! LOL! Sorry!**
..