Took the day off and went to get a series of tests run...LifeLine Screening...
http://www.lifelinescreening.com/risk.asp
I had all 4 tests done but my major concern was the Abdominal Aortic Aneurysm screening because my dad died from this and it's hereditary, especially a risk for males.
I then went to lunch with my two sisters and my niece and nephew...fun! Afterwards we took my niece, Gwyneth (Gweni Penny), to dance class. OMG...she was SO adorable! She did ballet and tap and every once in awhile she would smile and wave! Totally melted this Uncle's heart!
Okay, below I'm starting a kind of journal of my time in Las Vegas...LOL...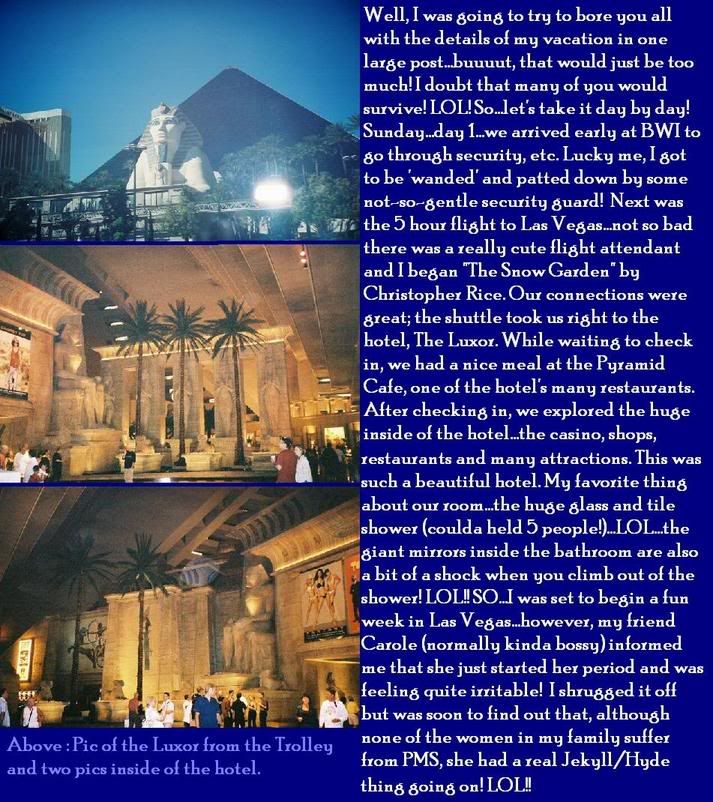 ...