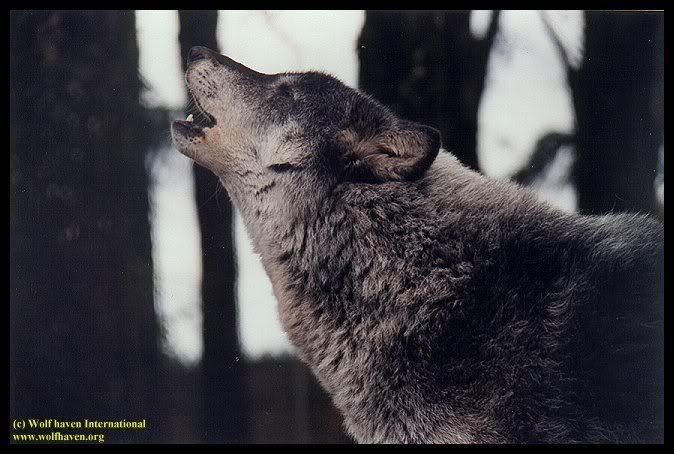 Those of you who have known me for awhile, know that I sponsor wolves at the organization called 'Wolf Haven'. Since I usually sponsor the older wolves (cause everyone wants to sponsor the young ones), I've seen a few pass. In the past, I've lost Rogue, Tahoma and Little John. I was currently sponsoring Kiowa (Little John's mate), Onyx (Tahoma's mate), Marius and Rhett (Rhett is a red wolf).
Sadly, I've just lost Onyx. He lived longer than any other male wolf residing there...he was 18 when he passed. His caretaker, Wendy, was lucky enough to have formed a close enough bond with him that she could physically interact with him...he loved her and enjoyed their time together, revelling in having his head scratched. Every day for lunch, she would bring him a roast beef sandwich from Subway...he danced from paw to paw when he heard the bag. For his 18th birthday, Onyx received a foot long, double meat sandwich. In his final days, Onyx had considerable trouble getting up and moving around his enclosure...until, one morning, he just couldn't get up at all. At Wolf Haven, they don't euthanize unless absolutely necessary...in Onyx's case, it was a kindness.
Rest in peace, Onyx...I know you are romping around somewhere with your Tahoma!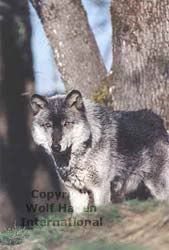 ...