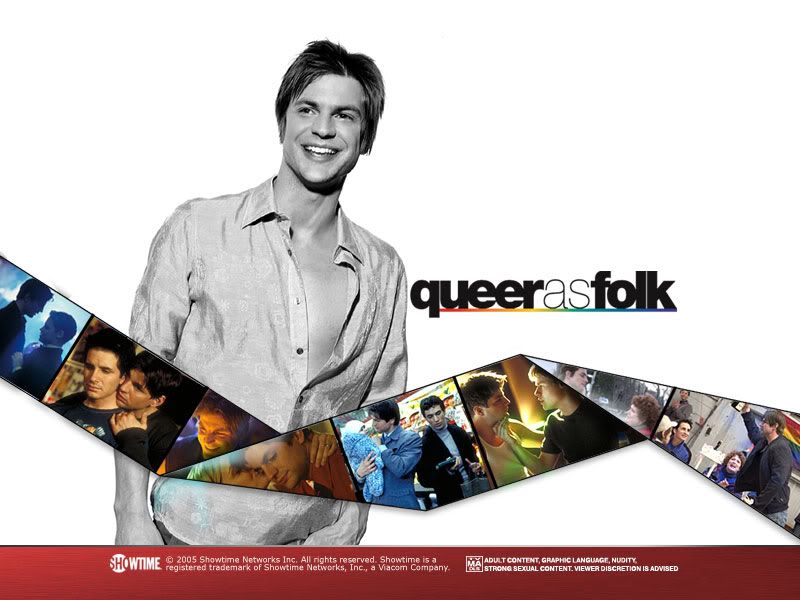 IF YOU HAVEN'T SEEN QAF, DON'T CLICK AND LOOK BEHIND THE CUT!
The last few episodes of QAF have really been hitting close to home! With the state of things in the country right now, I've had the same thoughts and fears as the characters on the show! Melanie especially has mirrored my thoughts...the nazis came into power by an agenda of paranoia and hatred! They dehumanized the Jews and other 'undesireables', making it okay for them to become singled out...then 'relocated'...etc. Does any of that sound familiar?!
I'm so glad that three events made me smile...Michael being okay, Hunter returning and Brian's proposal!
I know that I'm a romantic fool, but Brian's words to Justin, in that beautiful 'country home' that he bought, really touched me! How wonderful would it be to have someone do that?! When he said that he 'bought the palace for his prince', I had to wipe my eyes...LOL!...yeah, I know...I'm a dork!
I can't believe their are only 2 episodes left! :(