Today, I took mom and we picked up my sister, Linda, and my Aunt Liz and went shopping. First we stopped to eat and had a nice long talk too. Then we turned ourselves loose on the mall!!
I picked up lots of stuff that Mom wrinkled her nose at...LOL! My sis would say, "Mom, stop! It's his money!"...LOL!
I Bought the thick graphic novel, 'X-men the complete Age of Apocalyse Epic...and I bought another Robin figure for my Boy Wonder collection 'Crisis on Infinite Earths ; Robin of Earth 2'...and, for my Batvillains collection, Ras Al Ghul from the 'HUSH' series...also, Constantine the DVD (I hope it's good. I didn't see it in the movies)...and finally, for my wolf collection, a Big Bad Wolf figurine.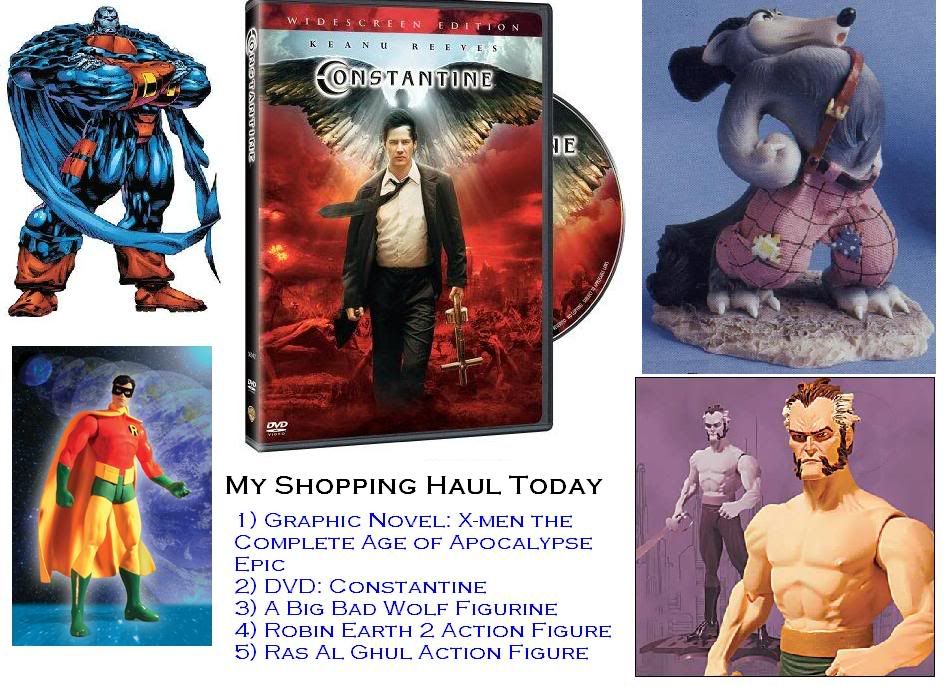 After shopping, we went for dessert...Hershey Pie for me...and sat for awhile...then I took everyone home.
Now, I'm talking to my Angel Baby and enjoying it tons! :)
..