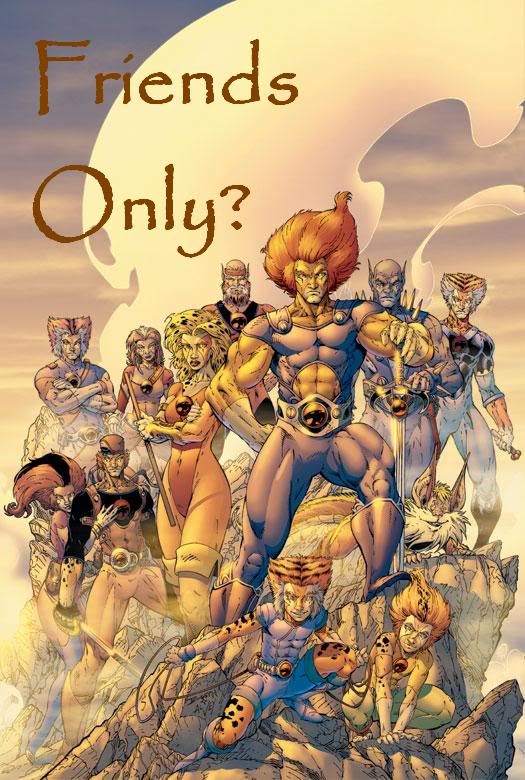 I don't think I've ever considered making my journal "Friends Only" before...not sure why the idea appeals to me now, but it does.
I also really need to drastically trim down my friend's list. I know there are many on there who don't really even read my journal...unfortunately, some used to be friends and comment often. It seems that I have a core group of folks who always comment and a handful on the fringe who comment occassionally...then there are those who never comment.
I'm not even sure if I'll do this...I may be suffering from GMS (Gay Mopey Syndrome)...but if you happen to be in the company of those I remove, please don't take it personally...I have no ill will towards anyone...I just want to be amongst those who care or are at least interested.
~Hugs~
P.S. Why a pic of the Thundercats? *shrug* I just like em! :)
...