I took my Sister and my nephew, Griffin, to see "Revenge of the Sith". When we got there, we walked right up to the ticket window and didn't have to wait in line to get into the theatre...LOL...I thought, "I have a funny feeling about this!". Well, when we got into the theatre, it was packed! We didn't get to sit in the upper 'stadium seating'...we had to sit in the 3rd row from the screen! LOL...I have a bit of a sore neck! Anyhoo...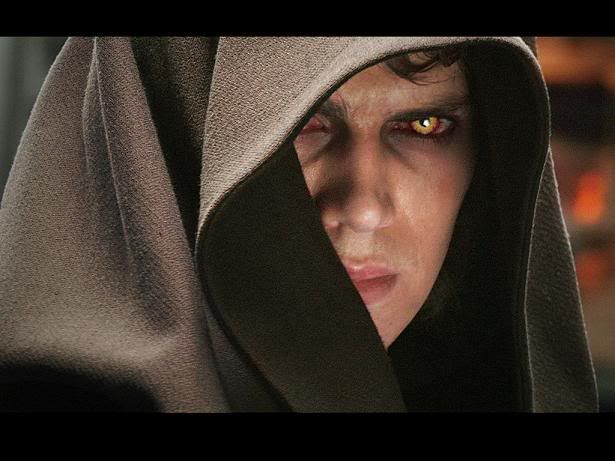 ...I loved it! The action scenes, special effects and scenery were fantastic! Towards the end of the movie, it's very strange to see how things tie in to the very first movie (episode IV) from about 28 yrs ago! It doesn't hurt that Hayden is hot! LOL!!
Other than that, I guess I'll just post a few pics of my nieces and nephew...
I talk about the two little ones alot, but this is my older niece, Jennifer.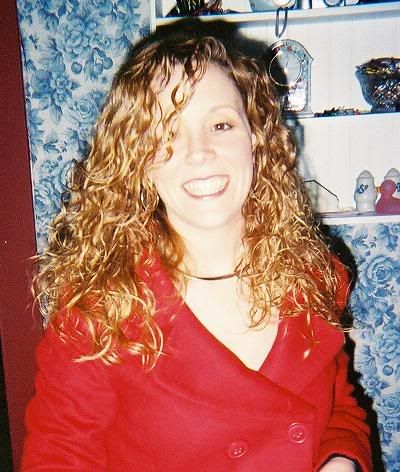 This is a pic of Griffin and Gwen and their friends at his birthday party. They had all run up to Griffin's room and shut the door...so I went in and told them to all line up to get their pic taken...or I wouldn't leave! LOL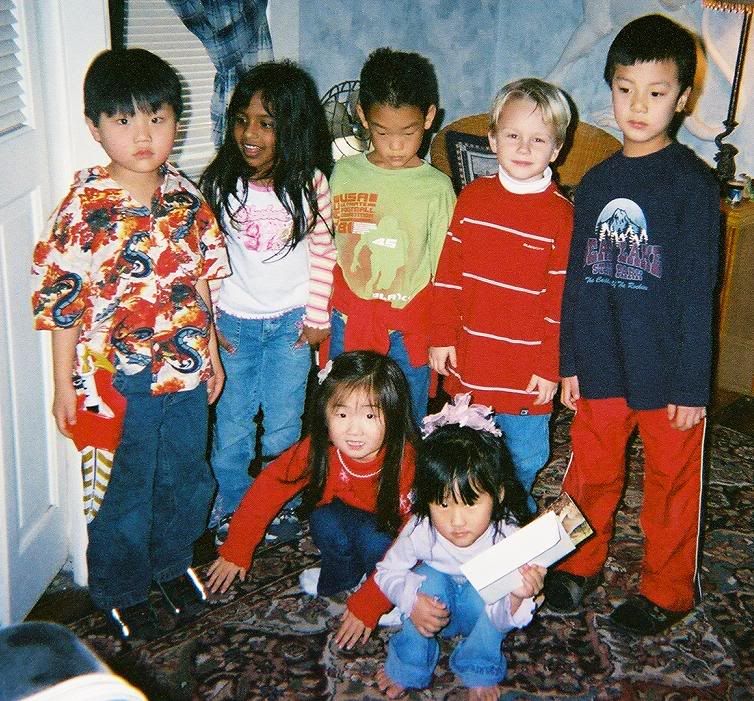 From left to right...Griffin, Lily, Zack, Kyle (their 2nd cousin),Mark...and in front, Skye and Gwen.
...