My friend, Sonny (
brlasonny913
), asked me today where I had found a pic of Legolas that I recently posted...soooooooo, I figured that many of you may enjoy the website that I got it from. My wonderful CyberHubby, Jase (
slavetopassion
), had found this site and told me about it and I loved the artwork...
This is the frontpage to "The Theban Band", a site carrying some fantastic homoerotic art representing characters from movies and television in slash-oriented situations (Not porno...mostly tasteful romantic pics).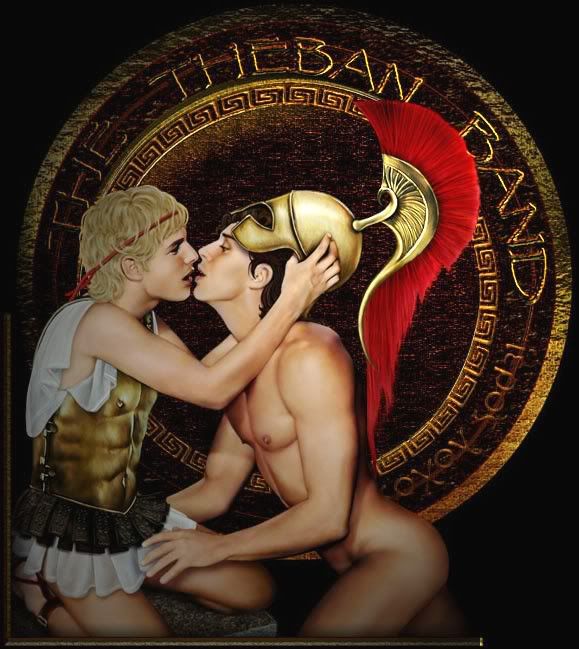 Here is a link...
http://www.squidge.org/~praxisters/index.html
...