So...my brother calls me last night and asks me if I could pick him up from his mechanic and take him home before I go to work and then pick him up after work and take him back to pick up his car. I say, "Sure...of course!".
So...after work, I pick him up and take him over to the mechanic...as he gets out of my car, my car starts smoking so bad under the hood, you couldn't see anything around! I turn off the engine and step out and see all of my antifreeze AND water running down the street!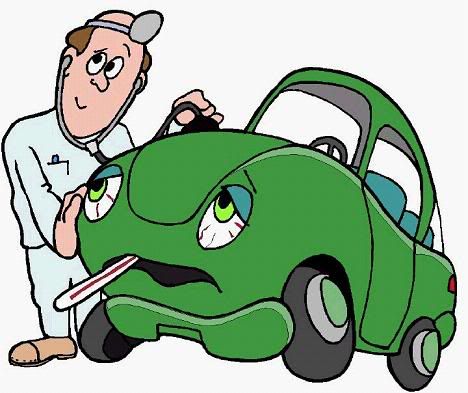 So I run in (we have the same mechanic) and have Mark, my mechanic, come out...it was too hot to even look at...Sooooooooooooooooooo...tomorrow morning, my brother is taking me to work and picking me up! LOL!!
...