For WonderChico, the latest on the Wonder Woman movie...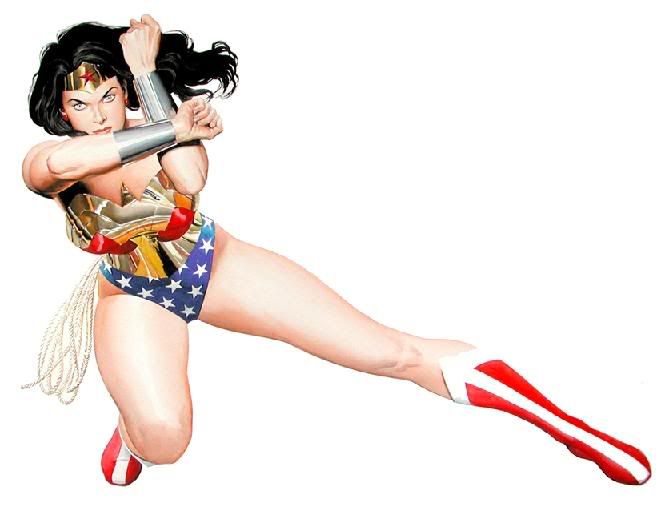 Whedon to Write & Direct Wonder Woman?
Source: TV Guide
December 20, 2004
TV Guide is reporting that "Buffy the Vampire Slayer," "Angel," and "Firefly" creator Joss Whedon may write and direct Wonder Woman for Warner Bros.:
Joss Whedon is staking his claim to another female superhero. Warner Bros. is on the verge of lassoing the Buffy the Vampire Slayer mastermind to write and direct the studio's long-gestating Wonder Woman feature film, TV Guide Online has learned. The almost-done deal comes just two months after Whedon announced that he was getting out of the TV biz to focus on making movies, beginning with his forthcoming Firefly flick, Serenity.
Stay tuned for more on this as it comes in.
****************************************
******
BUFFY STARS BATTLE OVER WONDER WOMAN ROLE
Ex-BUFFY stars SARAH MICHELLE GELLAR and CHARISMA CARPENTER are allegedly competing for the lead role in forthcoming superhero movie WONDER WOMAN.
The actresses - who played BUFFY SUMMERS and CORDELIA CHASE in the hit TV series - are battling for the iconic role after their former boss, JOSS WHEDON, agreed to direct the movie remake of the 70s television show, reports British newspaper the DAILY RECORD.
An insider says, "Joss has told the studio that Sarah is his first choice followed by Charisma. Sarah expressed an interest, but the producers are more interested in Charisma because she is less well known."
17/12/2004 14:09
________________________________________
______________________
________________________________________
______________________
The Latest on Xmen 3...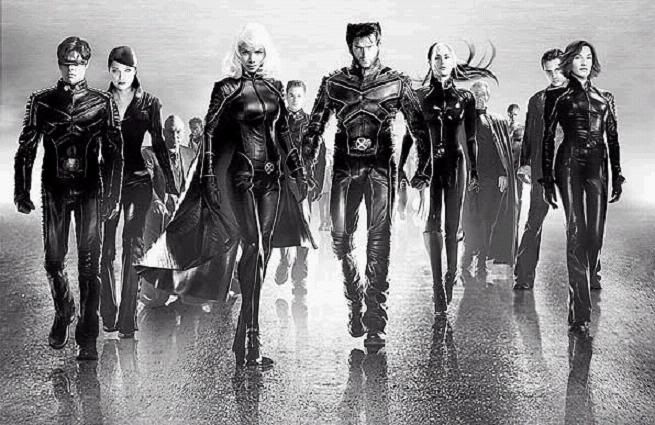 X3 Things You Didn't Know
EXCLUSIVE: XMF has been provided with a little info about the X-MEN franchise from a 20th Century Fox representative directly. Please note that portions of this message had to be edited for posting on the site. One section below (see *) is rumored, but not to be taken as official news. Sorry folks, we have nothing on the X3 director/ plot, so await official announcements regarding that.
1). There have been rumors amongst the fandom that WOLVERINE may be filmed before X3. FALSE! Finishing the X-MEN trilogy is the top priority of 20th Century Fox, but spin-off films are being developed at the same time. As most know, WOLVERINE and MAGNETO are also in early development.
*Rumblings at the Studio: There are heavy rumors that both MYSTIQUE and possibly even STORM are next in line for development, but please consider those just as rumors for now, and not as official word.
2). By the producers and studio request, the weather controlling mutant known as Storm (Ororo Munroe) is currently being included in the X3 film screenplay on a provisional basis. The role is being written with the idea that it can easily be switched out for another character under the circumstances that actress, Halle Berry cannot return. Should the actress return, the role will likely be expanded to that equal of the other main cast members, in future drafts of the screenplay. It is also possible that the role could possibly remain small for a cameo appearance. Or could the role be recast? This is still being worked out, and won't conjeal until main cast members are asked to return.
3). The studio is set on getting X3 out for a 2006 release. Even though Avi Arad or Marvel Enterprises has listed a May release date, the month of May has been put in question, so changes in release date are a strong possibility. It all depends on the director and shooting locations. A Winter 2006 release is not even being thought about, so nix that idea.
________________________________________
___________________________
________________________________________
___________________________
And for me...
Warner Bros.' Batman Begins, directed by Christopher Nolan and starring Christian Bale, hits theaters on June 17, 2005.
The Onesheet...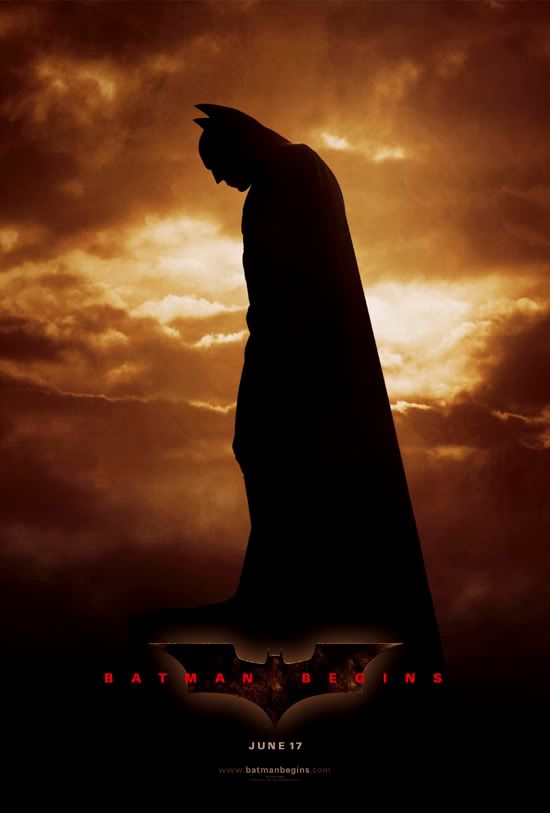 Click here to see the trailer...
http://www.superherohype.com/news/batmannews.php?id=2333
..........