Not sure how many of you have been following along, but I just discovered that they have made their choice for the role of SUPERMAN in the upcoming movie! Many of you might already know, but it was news to me!
Below is a pick of the actor, Brandon Routh...a bit about him and the choosing...and finally 3 different versions of the Plot summary...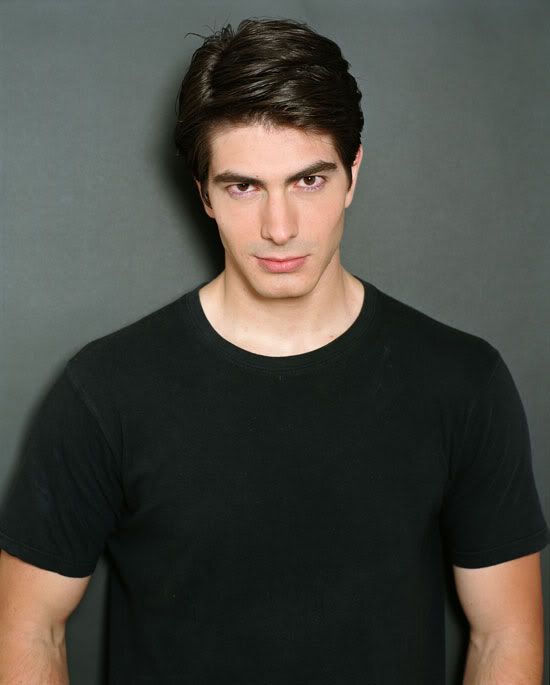 Official Brandon Routh Superman Press Release
Source: Warner Bros. Pictures
October 22, 2004
Warner Bros. Pictures made it official today that Brandon Routh has been cast as Superman.
Warner Bros. Pictures announced today that Brandon Routh, a 25-year-old native of Iowa with television and film acting experience, has been cast as The Man of Steel in the Studio's upcoming Superman epic, to be directed by Bryan Singer. The announcement was made today by Jeff Robinov, President of Production for Warner Bros. Pictures.
The untitled Superman movie is expected to begin principal photography in Australia early next year for release in summer, 2006. It is produced by Jon Peters, Bryan Singer and Gilbert Adler from a screenplay by Michael Dougherty & Dan Harris. No other casting has been announced.
Stated Alan Horn, President and Chief Operating Officer of Warner Bros., "We are so pleased to have put this extraordinary team of filmmakers and talent together and to be moving forward with a project we've all anticipated so much. I think we're going to make a Superman movie that all of us can be very proud to bring to our audience around the world."
Routh was chosen for the role of Superman following an exhaustive search that spanned the United States, United Kingdom, Canada and Australia. Thousands of candidates were interviewed before the final selection was made.
Singer commented on his choice of a star, saying "Contrary to speculation, it was always my absolute intention to hire an unknown for this role. Brandon is an extremely fine actor who possesses the physical qualifications of Clark Kent/Superman. But he also embodies the legacy and history of this character in a way that makes me certain he's the right choice."
"We respect and appreciate the intense interest that our fans around the world have in Superman, and we went everywhere in search of a talented actor who would represent his look, character and presence," said Robinov. "We think Brandon is a gifted young performer who can re-energize this iconic character and excite new audiences about the legend of Superman."
Routh's television credits include One Life to Live, Gilmore Girls, Will & Grace and Cold Case. He recently wrapped his first feature role in the upcoming film Deadly, starring opposite Laura Prepon.
-------------------------
Plot Summary for
Superman Returns (2006)
In this semi-sequel to the first two "Superman" films, the classic hero returns to Earth after having been missing for six long years. What he finds astounds him - the world he knew has changed for the worse. In his absence, the forces of evil have regrouped like never before. Even Lex Luthor, once an outcast, has risen to the heights of power in Metropolis. And when an old enemy from Krypton reappears, Superman must fight his neverending battle like never before, amidst a world that has forgotten what it's like to have a hero.
Summary written by SR Hadden
The Galant Alien Hero known to the world as Superman has been missing for six years. Something happened six years ago when he gave up his powers for Lois Lane and then took them back to face the dastardly General Zod. Now people, in his absense, begin wondering if they'd have been better off if he'd never existed at all. Those thoughts are trampled when evil creeps back into Metropolis and the only one who can save them is their missing hero!
Summary written by Webathresh
Superman is blamed for the pain of the people and the destruction of Metropolis in the wake of the attacks by General Zod, Non, and Ursa. In response to his new unpopularity, he exiles himself in the Fortress of Solitude. Six years have passed, and a new threat emerges. Superman must leave his exile and battle the oncoming threat, as he is the only one who can. In this film, Superman Returns.
Summary written by Chris Clow